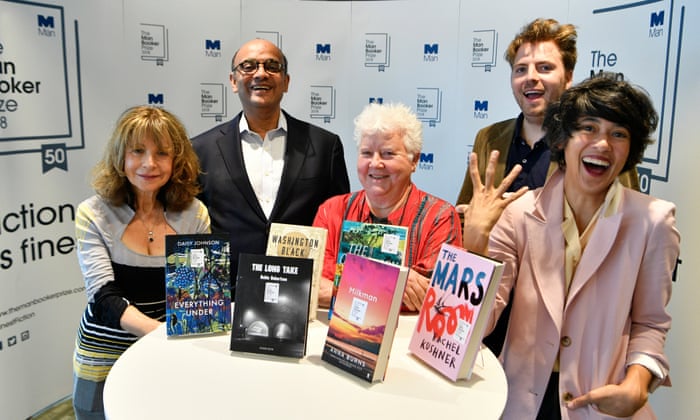 Talking points
The third season of Serial has lived up to its 'much-anticipated' status by managing the biggest debut numbers for the true-crime podcast to date: more than 1.4m listeners download each of its first two episodes. Meanwhile, another online juggernaut, TED Talks is expanding its podcasting output. As well as audio versions of its popular talks, TED will now offer The TED Interview, which will see head of TED Chris Anderson conduct a conversation with TED speakers about the ideas at the centre of their talks.
Picks of the week
Adventures in New America
If you loved leftfield podcasts Welcome to Night Vale and The Orbiting Human Circus (of the Air), try Adventures in New America, which is billed as "the first sci-fi, political satire, Afrofuturistic buddy comedy". The distinctly weird drama opens in a world where tetchy terrorist vampire zombies are frightening humans, and race is defined by "what cops think you are". Jason and Shirley's Stephen Winter, Mystery Show's Starlee Kine and The Deuce's Pernell Walker provide the voices as a surreal America comes to life. HV
The Truth: The Off Season
Chatshow host Bruce Alvarez (played by Veep's Peter Grosz) is dealing with the fallout from a phone-in that saw him accused of firing an intern for being too sexy and snowballed into a catalogue of sexual harassment. By the end of the first episode, he's been banished to the Hamptons to contemplate his fate. Over the next four weeks, this perfectly nuanced and sadly quite realistic drama podcast will raise questions about how he got away with his wrongdoings, while Alvarez tries to justify his behaviour and make a comeback. HV
In focus: books podcasts
The world of the books podcast can be a hit-and-a-miss; after all, if you really wanted to hear drunk-sounding people fumble through some Proust, wouldn't you just join a bookclub? Never fear – there are enough literary podcasts out there these days that you don't have listen to strangers half-arse their way around some books you haven't read (if you do want that though, do try out the Guardian Books podcast – I am very good.)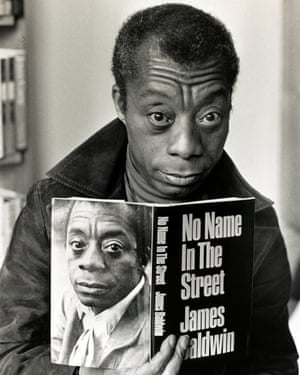 But if I must blow a trumpet for someone other than myself, I have to nominate Literary Disco. After missing "yelling at each other about Stephen King" three book-loving friends Julia Pistell, Tod Goldberg and Rider Strong (yes) reunited for this wonderful podcast, which guarantees really intelligent and amusing conversations about books and short stories once a month (their Cat Person episode was especially good, particularly for the trio's nomination of older short stories about male fragility that preceded the viral hit).
It's hard not to feel fondly towards Smart Bitches, Trashy Books, a podcast about books with plenty of fondling (romance novels). I don't read the genre, but I am really admire the passion that romance readers have for its tropes, and all the people (there is quite a cast) hosting this warm and funny show deserve some real love.
Unbound's Backlisted podcast, wrangled each month by John Mitchinson of QI fame and author Andy Miller, is both cosy and enlightening: a guest will nominate an under-appreciated classic for the group to read and discuss, and it has put me on to more than a few wonderful authors. And even just for star-factor alone, I must also mention the Penguin podcast (the episode with The Smiths' Johnny Marr talking about his memoir with David Baddiel was an unexpected pleasure) and the Paris Review podcast, which wheels out some mind-boggling treasures from its archives (interviews with James Baldwin, Wallace Shawn reading Denis Johnson stories, etc). Sian Cain
Guardian pick: who will win the Booker Prize?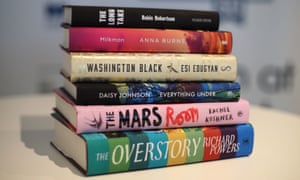 In this week's Guardian Books Podcast, Claire and Sian consider the 2018 Man Booker prize shortlist and compare their reading. With the Forward prizes for poetry also being announced, they also share a poem by this year's winner of the best collection category, Danez Smith. Sarah Waters joins to discuss her 2009 novel The Little Stranger – which has just been adapted into a film, directed by Lenny Abrahamson – and the art of reworking prose for the big screen. And John Boyne comes into the studio to talk about his latest novel A Ladder in the Sky, a vicious satire of the literary world that follows Maurice Swift, an ambitious author who will stop at nothing to get his hands on a good story …
Your picks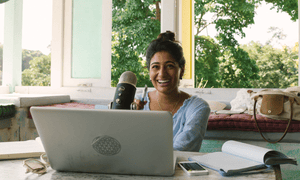 Samira Stalks
Samira Stalks is the only startup podcast you need. She engages in wide-ranging and meaningful discussions with technology founders, best-selling authors, spoken-word poets and astronauts, drawing on their experiences to motivate the entrepreneur of tomorrow. It draws me in, makes me laugh, and, most crucially, inspires me to make the most of my own ideas.
Recommended by Jack Apollo George
The King's Fund podcast
The King's Fund is an internationally renowned think tank that specialises in health policy and the podcast deals with the key issues affecting health and care. The one first episode of the podcast focuses on public satisfaction with the NHS. Expertly presented by Helen McKenna, the podcast is well-paced and should be of particular interest to anyone who works in health or public policy.
Recommended by Peter Howitt
Picks are compiled by Rowan Slaney
If you've got a podcast that you love, send your recommendations to [email protected]
Since you're here…
… we have a small favour to ask. More people are reading the Guardian than ever but advertising revenues across the media are falling fast. And unlike many news organisations, we haven't put up a paywall – we want to keep our journalism as open as we can. So you can see why we need to ask for your help. The Guardian's independent, investigative journalism takes a lot of time, money and hard work to produce. But we do it because we believe our perspective matters – because it might well be your perspective, too.
The Guardian is editorially independent, meaning we set our own agenda. Our journalism is free from commercial bias and not influenced by billionaire owners, politicians or shareholders. No one edits our Editor. No one steers our opinion. This is important because it enables us to give a voice to the voiceless, challenge the powerful and hold them to account. It's what makes us different to so many others in the media, at a time when factual, honest reporting is critical.
If everyone who reads our reporting, who likes it, helps to support it, our future would be much more secure. For as little as $1, you can support the Guardian – and it only takes a minute. Thank you.
["Source-theguardian"]