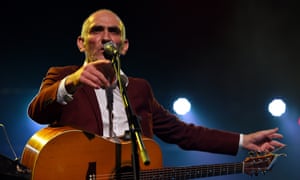 In the A–Z of Paul Kelly's career – something he spent some 550 pages discussing in his excellent "mongrel memoir" How to Make Gravy, which obliquely discussed in alphabetical order the inspirations, motivations and memories lurking behind more than 100 of his songs – attention always turns back to his third album, Post, the one where he found his true songwriting voice.
Post was recorded as a solo album in 1985 but it featured the core of his band the Coloured Girls, later renamed the Messengers. It was this album and the ones that followed (Gossip, Under the Sun, So Much Water So Close to Home and Comedy) which cemented Kelly's stature. Gossip, especially, was towering, packed with an astonishing 24 songs that never flagged.
Those albums were made a long time ago, and Steve Connolly, the guitarist whose stinging, economical leads were the linchpin of the Messengers, died tragically young in 1995. Kelly has made more than 20 albums since then, all of them studded with gems – but while he has surrounded himself with great players, he has never had a band with quite the same chemistry.
Life Is Fine is an unabashed attempt to recapture the feel and energy of some of those early records. Restlessness has seen Kelly take some odd detours of late: his last album was a collection of songs he'd been asked to perform at funerals; before that, a collection of Shakespeare's sonnets set to music.
This time there's no concept weighing the songs down. It's just a Paul Kelly album, and a very good one at that.
Kelly has learned to play piano in recent years. Playing a new instrument can invigorate a songwriter; it takes things back to basics (in a reversal, Nick Cave, who'd previously composed on piano, learned to play guitar for his albums with Grinderman). Simplicity is at the heart of Finally Something Good, My Man's Got a Cold and I Smell Trouble. The latter, especially, is one of Kelly's best songs in years.