PODCASTS
NOW STREAMING: A GUIDE TO UVA'S TOP PODCASTS, PART 2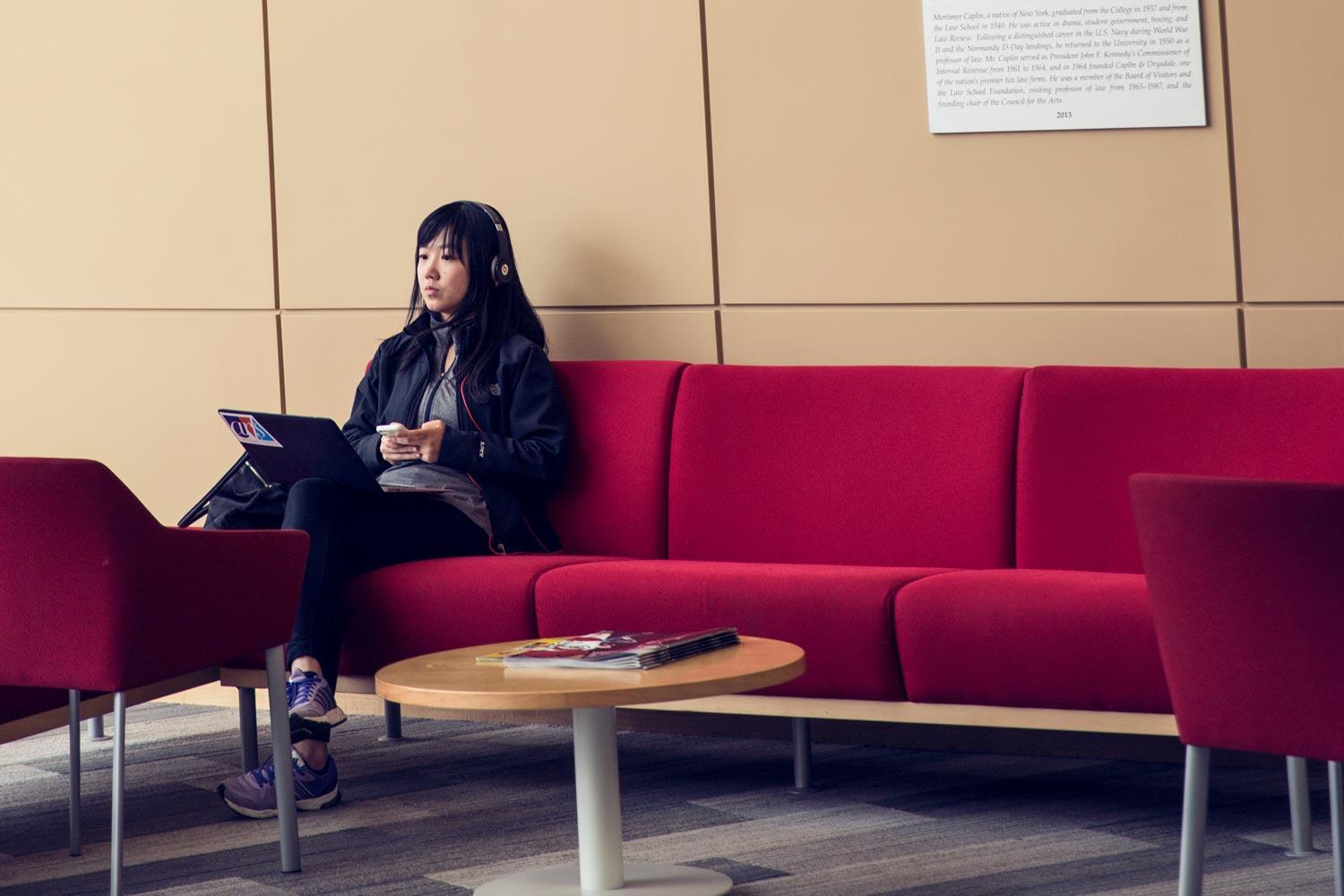 On and off Grounds, members of the UVA community have been recording and producing podcasts at an impressive clip. (Contributed photo)
In the past few years, podcasts have become a widely popular medium, with listenership growing each year. With podcasts always available for download to your smartphone, tablet or desktop computer, it's easy to see why many have caught on to the audio-only platform.
For those of you who are sifting through the countless podcasts available, why not start with one that is produced by a 'Hoo? Members of the University of Virginia community have taken to the new platform to share their expertise with listeners, helping expand learning beyond Grounds.
Last month, we highlighted seven podcasts made on Grounds – just a sample of those created by alumni, faculty, staff and students.
Whether expanding on the newest scienctific discoveries, current events and trends or introducing the students who currently attend the University, these podcasts offer an entertaining way to learn more about the world around us.
So if you're looking to fill the idle moments during your daily commute, liven up your gym workout or just hang out around the house, take a listen to a few more podcasts being created by 'Hoos on and off Grounds.
Circle of Willis
When Jim Coan, associate professor of clinical psychology and director of the Virginia Affective Neuroscience Laboratory, first heard the phrase, "Circle of Willis," which refers to the connection of the arteries supplying blood to the brain and surrounding structures, he thought it would make a great band name – or better yet, a podcast.
With support from the Virginia Quarterly Review, the Center for Media and Citizenship and UVA media studies professor Siva Vaidhyanathan, Coan's podcast, "Circle of Willis," showcases one-on-one conversations with scientists about their work.
Coan's approach makes the subject material accessible to the public. "I've focused on getting my guests to talk not only about their work, but also about their lives," he said. "I want them to tell the stories of their careers and in the process, give everyone else – from their peers to the general public – a chance to get to know them as relatable human beings rather than superficial stereotypes."
"Circle of Willis" is available to stream on its website, iTunes, TuneIn, Stitcher and Google Play.Episodes on average range from 45 minutes to an hour in length.
Past Present
As an assistant professor in presidential studies at the Miller Center, Nicole Hemmer knows a thing or two about history. Hemmer and her co-hosts, independent scholar Neil Young (no, not thatNeil Young) and Natalia Mehlman Petrzela, an associate professor of history at the New School, bring their historical expertise to examine three topics each week at "Past Present."
Hemmer and her co-hosts understand many people may feel they are living in what "feels like a precedent-breaking era." To remedy that, "Past Present" uses history to help listeners understand breaking news and to analyze how much the world has changed or stayed the same.
Ultimately as a historian, Hemmer wants her listeners to "walk away understanding that everything has a history, and that that history is fundamental to understanding who we are and how we got here."
"PastPresent" is available to stream on its website, iTunes, and Stitcher. Episodes on average range from 45 minutes to an hour in length.
Hoos on First
As a part of the Cavalier Daily's shift toward digital-first content, "Hoos on First" host and fourth-year student Emily Caron pitched the idea of a podcast to function as an extension of the student newspaper's sports coverage.
Caron, who had previously worked with ESPN's popular show, "Outside the Lines," possesses in-depth knowledge of Cavalier sports and brings that energy to the podcast.
"Covering the Cavaliers is always exciting because all of our programs are truly rooted in excellence," she said.
Caron finds that the Cavaliers are "really special to be able to cover because you know they mean so much to the school and the students here."
"Hoos on First" is available to stream on SoundCloud. Episodes on average range from 30 minutes to an hour.
The Katie Couric podcast
Since graduating from UVA in 1979, Katie Couric has become one of the best-known journalists in America – and recently had her newest documentary series, "America Inside Out with Katie Couric," screened on Grounds.
Couric and co-host Brian Goldsmith created a podcast in 2016 to have one-on-one conversations with prominent figures in politics, news and popular culture.
One of the goals of the "Katie Couric" podcast is to have more inclusive and candid discussions, because – as she mentions in the first episode of her podcast – Couric finds that nowadays, "We are not talking to each other anymore, we are talking at each other."
The "Katie Couric" podcast is available to stream on its website, Stitcher, Google Play andiTunes. Episodes on average range from 30 minutes to an hour.
YourUVA
As an initiative of UVA's Student Activities office, "YourUVA" showcases one student's experiences on Grounds each episode. Producer and fourth-year student Lona Manik wants the podcast to be a platform for students to learn more about what UVA has to offer and to discover their own community on Grounds.
"Finding a community here has the potential to deeply shape the trajectory of your experience at UVA," she said.
Each student interviewed for "YourUVA" gives the listener a personal look at how UVA communities have shaped his or her experience on Grounds.
"YourUVA" is available to stream on its website and SoundCloud. Episodes are about five minutes in length.
Success Through Failure with Jim Harshaw Jr.
Jim Harshaw Jr. flexes the skills he developed working as an assistant wrestling coach with the Cavaliers on his podcast, "Success through Failure with Jim Harshaw Jr."
In more than 140 episodes, Harshaw – who graduated from the University in 1999 – features a variety of interviews with prominent authors, athletes and even astronauts. They discuss how they have turned failures and challenges in their life into success. Many will notice a few familiar 'Hoos as guests on his podcast, including Cavalier head wrestling coach Steve Garland.
["Source-virginia"]