QUOTES
Jim Harbaugh reveals his favorite motivational quotes
Michigan coach Jim Harbaugh always has been a fan of motivational quotes, long sharing inspirational words with his players and during interviews.
Harbaugh appeared on Wednesday's episode of Barstool Sports' "Pardon My Take" podcast as part of the show's "Grit Week."
PMT host PFT Commenter on Wednesday shared via Twitter a photo of Harbaugh's white board, which features several of the coach's favorite motivational quotes.
View image on Twitter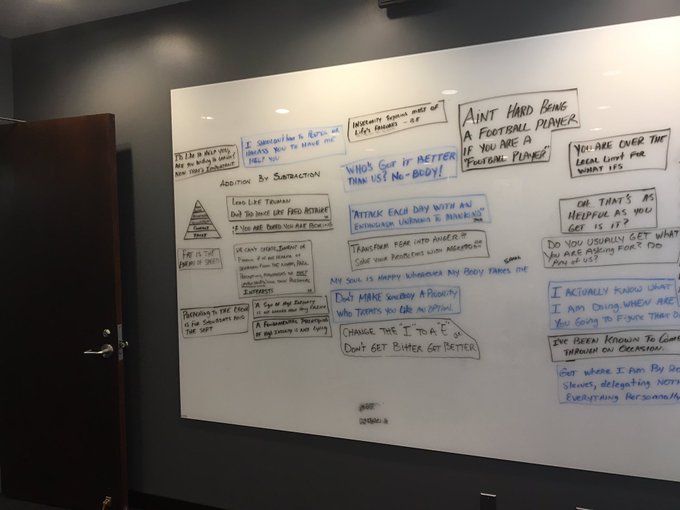 Harbaugh also shared a story of his recent trip to the Fair Oaks farm in which he helped deliver a baby calf.
RELATED: Michigan's 10 most indispensable players in 2017
"That was just a window of opportunity, got asked to do it and never realized that was on the bucket list," he said. "Fair Oaks farm in Indiana, if you ever get a chance to go there, it's like Disneyland but better because everything's real. Real animals, Calves being born. You can feed the older calves milk. Pigs, see how they're fed. Here's what I learned, vegans don't know what they're talking about. Two: organic, that's a sham, too."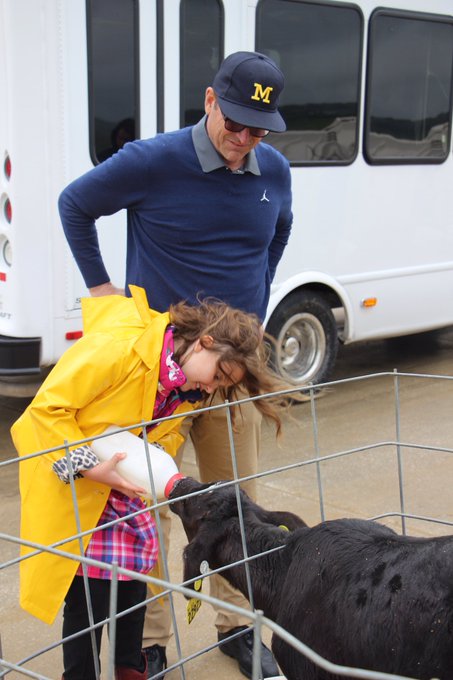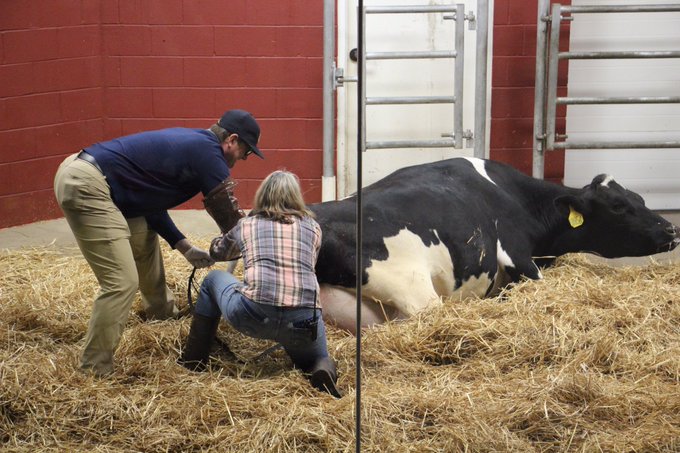 You can listen to Harbaugh's full interview below:
View image on Twitter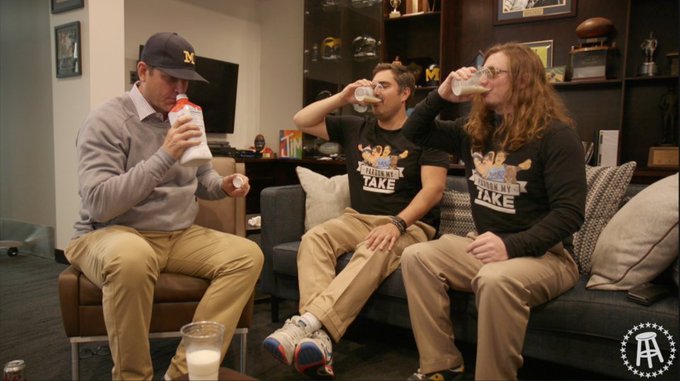 © 2016, gridironnow.com. All rights reserved. This material may not be published, broadcast, rewritten or redistributed.
["Source-ndtv"]