PODCASTS
A former candidate joins a growing local trend: Podcasts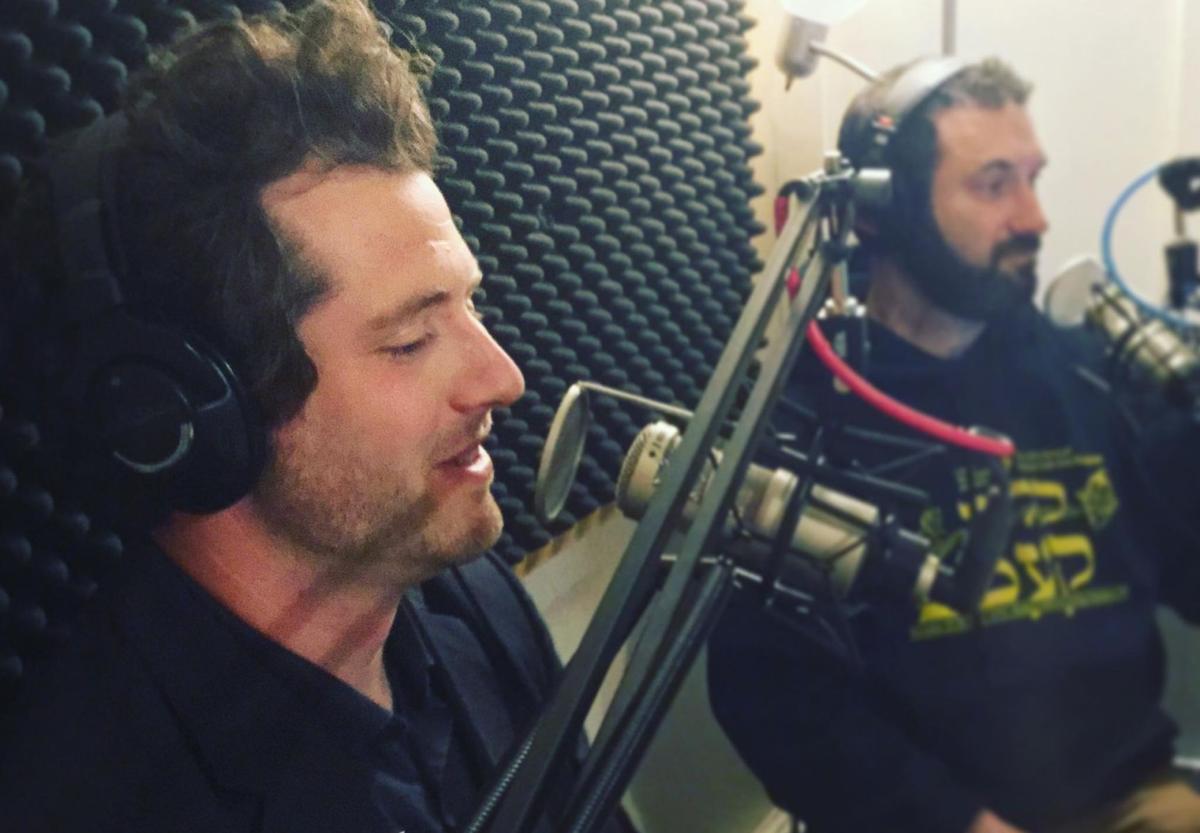 Everybody's got a podcast these days, covering everything from the mysterious inner workings of a car's engine to the mechanics of throwing a baseball. But even as they've grown in popularity, there has been a lack of podcasts dealing with community issues and highlighting community contributors, especially in Tompkins County. Trumansburg resident Keith Hannon, a former candidate for the County Legislature, is looking to address with his recently-debuted audio series.
The show, T'burg On Air, will soon publish its third episode. The first two have featured local business developer Greg Van Ess and Louise Adie, a 60-year resident of Trumansburg who leads kayaking tours in Antarctica. The show's content, so far, is emblematic of what Hannon wants the show to be: a venue to bring intriguing people from Trumansburg to others both inside and outside the community.
Hannon joins a local mini-trend of politically-involved community members starting podcasts to give their own insight and give voice to other people are around the area who might not normally have such a platform. Ithaca Common Council members Ducson Nguyen and Seph Murtagh, both of the city's Second Ward, recently started the Ithacast and have featured guests like Mayor Svante Myrick and City Historical Planner Bryan McCracken.
"It's a pretty simple concept, just having people that, typically, there's not enough of a spotlight on in a small community," Hannon said of the format and his intentions. "And also, it's a way of archiving the voices of our community for the long-term."
Celebrating the people and communities in the 14886 is the podcast's mission, according to the series' prologue episode. He wants to maintain a strong Trumansburg focus, pledging to his listeners in that same episode that he would only venture outside of T'burg for stories "with good reason."
An ancillary benefit for Hannon is the podcast keeps him active in the community, something he continues to remain dedicated to despite his defeat last year's Tompkins County Legislature elections, where he ran as a third-party candidate and lost to Democrat Anne Koreman.
"I don't know what political opportunities may come, right now I don't foresee any campaigns in the near future, but the motivation behind the podcast isn't to set the stage for a future run for office,"  Hannon said. "I'm more motivated by the idea that losing candidates should still find ways to serve their community."
On the topic of politics, the show may be dipping into that as well. Hannon's initial inspiration for starting the show came during his campaign, walking door-to-door and meeting potential constituents for coffee. The experience, among several other things, allowed him to step outside the notorious Ithaca echo chamber that often permeates into the surrounding communities and meet people with a wide range of beliefs on any conceivable end of the spectrum. Additionally, it showed him how forcefully the national political discourse had bled into local conversations, to the point that it seemed ubiquitous and squeezed out local issues that needed to be dealt with or celebrated. To put it succinctly, he wants to show people that there's more good than bad, more reasons to enjoy than to agonize, regardless which side is winning or who's in the White House.
"This podcast was not created to offer more political opinions, it was developed to rise above them, to cut through the unfortunate tension and animosity," he said from his self-proclaimed soapbox in the inaugural episode.
If the only product of is reminding people of the value of where they live, Hannon said that will be fine by him. As someone who has spent most of their life elsewhere and was not born and raised in the area, he hopes he can communicate to people the luck they've found by living here, something he deeply believes in.
"I haven't been here for very long, but I think it's a very special place," Hannon said. "It's where we decided to set up shop and start a family here. And hopefully an outsider's perspective helps people remember that have been here for a long time, 'Oh, maybe we've forgotten how great this area is or how lucky we are to be here.' That's a big part of it."