MOTIVATION
Coast 2 Coast brings dance, motivation and scholarship opportunities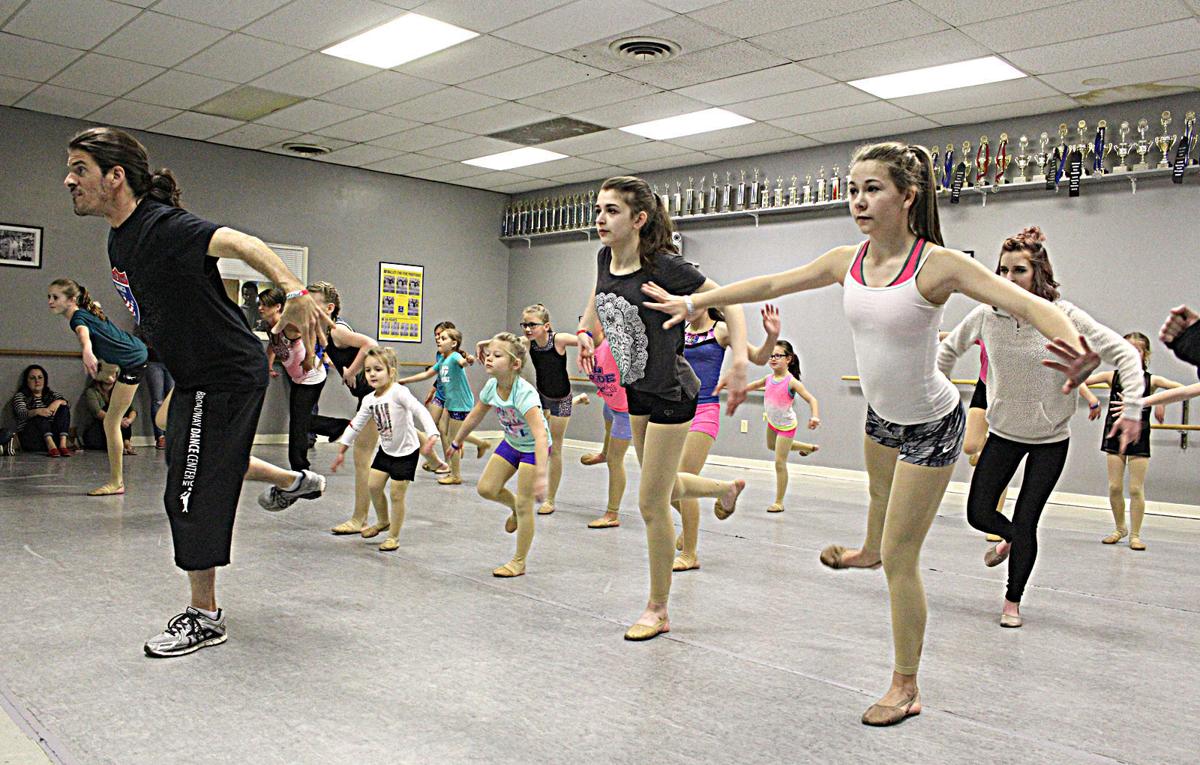 Sunday was the second time that Monticello was on the Coast 2 Coast dance tour, a combination of dance instruction from a professional, of the motivational message "Never Give Up" and of a chance to win dance scholarships ranging from $100 to $1,000.
This year, the tour had completed its five-year goal of working with dance schools in all 50 states during two-week intervals, said Jimmy Lyles, one of the three men who brought the opportunities here in the morning, then went on to Lafayette in early afternoon.
Cindy Bland, owner of Dance Magic where the event took place, said Coast 2 Coast had been there three years ago, and she liked having a return of the positive program.
"The message that they bring is great for kids," she said. "And the class is amazing."
Having a one-and-a-half hour, master-level jazz dance class for free is great.
It also allows her students to learn other styles of dance and instruction.
"They love it. They're still talking about it," she said.
Before the dance instruction began, Lyles told the stories of how all three men behind Coast 2 Coast realized their dreams.
He started with the story of the dance instructor, Louie Perez, who came to the United States from Cuba with his mother when he was little.
He'd enrolled at the Debbie Reynolds Dance Studio in Los Angeles, but it cost a lot to move to this country.
Perez's family couldn't afford to pay for the classes anymore, but the staff and Reynolds, who starred in "Singing in the Rain," offered him the opportunity clean and mop the floors in exchange for instruction.
The first week working, he met his future wife from New York City, who was there for a one-week scholarship.
He eventually moved to New York to be with her and met Lyles, who realized his dream as a radio disc jockey and owns an entertainment company, and Ryan Dutcher, who became the magician he wanted to be and uses music and dancing in his act.
Lyles said their interests intersected.