Pick of the week: With Her
Hillary Clinton's podcast With Her (iTunes) followed her campaign trail from the inside – and now she's back with a two-part interview about what went wrong.
Clinton-friendly host Max Linsky plays the gentle interrogator, and although it's billed as an interview, she's the one in control. "I'll talk fast and don't interrupt me and I'll see how much ground we can cover," she shoots with a smirk. "I want to be spontaneous and authentic and maybe a little likeable."
Make no mistake: this is Clinton on her own terms putting out a carefully orchestrated image and message. But it's still fascinating to hear how the woman who stood for president, and experienced such a crushing defeat, really felt. Clinton recalls how she went from pure optimism on election eve, turned out to vote on the day then headed home to clean out her drawers. It's what she does to occupy her mind. When things started going wrong, she took a nap rather than sit there and "yell at the TV … turning my stomach into more knots."
She audibly recoils at the moment she had to phone Donald Trump to concede. She lets out a heartfelt "Eugh." That night, she says: "It was like someone had pulled the plug on a bathtub. Everything just drained out."
For someone who comes across as so composed and gracious, she doesn't hold back the anti-Trump spikiness, casually dropping in the accusation that he'd abused women but people still voted for him. "The guy's a con artist," she says. "He's an entertaining con artist, but that's what he is."
Genial host Linsky mentions seeing people across New York in mourning the next day and Clinton puts forward the theory that it's the city that knows her and Trump best, hence her swell of support there. "We really were almost running two campaigns in two different Americas," she says.
On the question of whether she'd run again, the answer is a firm "No, no, no." But she hopes that other women won't be deterred from facing "the endemic sexism and misogyny". Most of all, she says: "I hope they never have to run against someone who is exhibit A of that behaviour."
Your picks: from how to live without regret face to the timeless question of whether to have children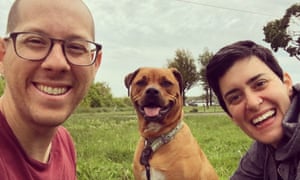 Pregnant Pause
Zak and Shira are a 30-something couple with a classic problem: she wants kids, he isn't so sure. Over eight intimate episodes, the two take advice from a host of thoughtful people, including a writer who calls her inability to have children "the central sadness", a philosophy professor who wonders over dinner if having a child is morally indefensible, and people who could not be happier that they chose not to have children.
My favourite parts are the fly-on-the-wall moments: Zak and Shira breaking into a silly, spontaneous song; Shira crying after a negative pregnancy test; Zak asking a new mom friend, "Why do parents always need so many bags?" If only more couples approached parenthood with this much honesty and humility. Recommended by Laura Kwerel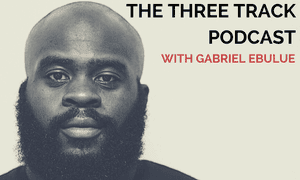 Three track podcast
Algorithms. You can't sit with them down the pub and talk about the latest track on some obscure trap label out of Kyrgyzstan. They don't man the counter of a dusty record shop and extol the virtues of some old seven-inch of which only five copies exist. Thank god, then, for Gabriel Ebulue for giving people a place to talk about music in all its forms. His Three Track podcast asks guests to discuss three songs that they've nominated but that can spiral out into a wondrous musical exploration. Shaun Keaveny revealed his favourite drummers, while The Quietus's John Doran showed his obsession with the Egyptian electro-chaabi scene. An absolutely infectious pod. Recommended by Jeremy Thomas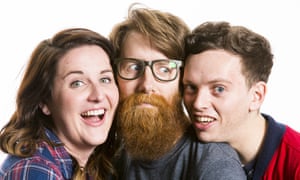 Do Go On
Listening to Do Go On is like hearing a lecturer trying to give a class during a rolling tornado of idiocy. The hosts Jess, James and Matthew take it in turns every week to research a topic and report back to "the class". Whichever host is responsible for preparing the report has to contend with a ninja warrior obstacle course of diversions, distractions and infuriating misunderstandings. It's a great listen if you want to learn about events and people from history – then hear them insulted. Mostly it's fun and silly, but I have learned loads, particularly on how to live life without regret face. Recommended by Andy Matthews
Close Encounters
Ever stuck a teapot lid up your vagina? How many £50 notes could you fit in there? These are the sort of questions usually reserved for a slow workday discussion on your NSFW best friends WhatsApp group, or around a wine-soaked table on a Friday night. That is, until you discover Close Encounters, the sex-positive podcast from the Guardian.
It's a series that explores the weird and the wonderful in sex, telling first-hand tales about polyamory, loving small penises and everything in between. Alix Fox, our "sexpert", discusses everything with openness and kindness rather than for titillation.
My favourite episode is two vaginas and lots of questions. Hazel has two vaginas and has probably spent more time than many of us investigating down below. But in an ideal near-future world, I hope we'll all be able to talk about our vulvas with this much knowledge and confidence. Recommended by Gabriela Jones
["Source-theguardian"]