PODCASTS
6 podcasts that will make you smarter over Thanksgiving break
One of the best ways to make smarter decisions in your personal and professional life is to hear how other successful people are making it happen. That's why podcasts are becoming a favorite way to get inside the minds of some of today's top business leaders.
To join the trend and get a head start on improving your career in 2018, try out one of the six podcasts below over the long weekend:
1. "Girlboss Radio"
On each episode of "Girlboss Radio," entrepreneur Sophia Amoruso sits down with trailblazing women to hear how they're pushing the envelope in their respective career fields. Having honest conversations about industry challenges, career mishaps and career highlights, this podcast gives listeners an unfiltered glimpse of what success looks like for some of today's female leaders. Past guests have included journalist and author Gretchen Carlson, TV host and writer Janet Mock, President of Ryan Seacrest Enterprises Kelly Mullens Brown and actress and CEO of goop Gwyneth Paltrow.
2. "Masters of Scale"
Hosted by LinkedIn co-founder Reid Hoffman, "Masters of Scale" offers insight on how entrepreneurs and business leaders have built their company and brand from the ground up. It is also the first American media program to commit to a 50/50 gender balance for guests. Past interviewees on the show have included Facebook CEO Mark Zuckerberg, Airbnb co-founder and CEO Brian Chesky, Walker and Co. founder Tristan Walker and Facebook COO and Leanin.org founder Sheryl Sandberg.
3. "Oprah's SuperSoul Conversations"
Turning her sit-down conversations from her "SuperSoul Sunday" episodes on OWN into a podcast, Oprah Winfrey offers deep conversation with bestselling authors, business leaders, politicians, and entertainers. Unlike some podcasts that only shed light on one's professional journey, Winfrey gets personal in her interviews so listeners can walk away with insight on how to live an overall better life. Some of her past guests include television producer and writer Shonda Rhimes, former Vice President Joe Biden, Howard Schultz and author Paulo Coelho.
4. "How I Built This"
NPR's "How I Built This" podcast with Guy Raz offers listeners an inside look into how leading entrepreneurs and innovators started their business and created their own success story. Spotlighting the low and high points of one's career journey, this podcast allows you to really see what it takes to build something from nothing. Past guests have included Ben & Jerry's founders Ben Cohen and Jerry Greenfield, fashion designer Eileen Fisher and Chipotle founder Steve Ells.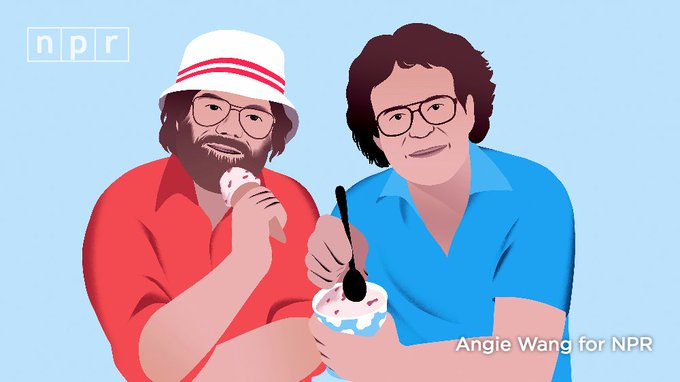 5. "Mad Money with Jim Cramer"
If you're serious about getting your finances in order then this show is for you. Turning CNBC's "Mad Money" episodes into a podcast, Jim Cramer teaches you how to navigate through a confusing Wall Street market so that you can make the best stock investments for your pockets.
6. "Boss Files with Poppy Harlow"
In this podcast, CNN's Poppy Harlow sits down with some of the biggest names in business to discuss how they're making an impact in their respective field. Her podcasts delves deep into some of the big workplace questions people are afraid to ask around diversity, sexual harassment and gender equality. Past guests have included Salesforce CEO Mark Benioff, fashion designer Diane von Furstenberg and billionaire entrepreneur Richard Branson.
["Source-cnbc"]